Nutritional Counseling
Do you experience vague, undiagnosed symptoms such as mood swings, headaches, weight resistance, skin conditions, restless sleep, digestive issues, painful joints, etc. that you've "just learned to live with?" Have you been to multiple doctors yet still don't feel well? Are you simply frustrated by endless mixed messages about how to eat well, exercise and lose weight? Are you seeking drug-free care and pain relief?
We believe that truly integrative care addresses the physical, emotional and chemical pillars of health. Our chiropractors will work with you to address imbalances that may be causing frustrating symptoms and distress. In addition to chiropractic adjustments, your doctor's personalized recommendations may include advanced lab testing, natural supplementation, exercise, and food and lifestyle modifications. Together, we'll address your unique needs to help you achieve -and sustain- your personal wellness goals.
Partners in Health
Our experience has shown that one session doesn't work. One method doesn't work. One cookie-cutter program doesn't work. Ongoing collaboration and a true partnership with your wellness providers is our secret to success. We ask you to take the first step in making your health a priority-schedule a consultation with one of our chiropractors and commit to the process of restoring your well-being. From there, we will guide your journey and help keep you on track. Our experts will deliver outstanding support and ultimately results!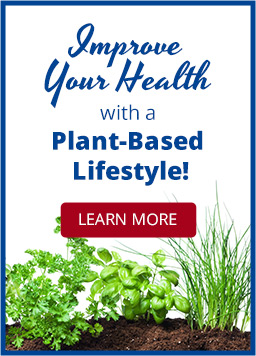 Chronic Disease Linked to Lifestyle Choices
Extensive scientific research demonstrates that many chronic diseases are largely caused by lifestyle choices. Once we begin to peel back those layers of compounded toxic habits, you will begin to reveal your best self!
A wellness-based lifestyle will be your first line of defense in navigating:
Stress Management
Food, Chemical & Environmental Sensitivities
Hormonal Concerns
Skin Concerns
Weight related conditions
Feelings of Fatigue
Restless Sleep
Glucose Balance
Thyroid Issues
Blood Pressure Concerns
Pain and Inflammation
Headaches
Mood & Behavioral Imbalances
Gold-Standard Delayed Food and Chemical Sensitivity Testing
Delayed sensitivities are different than allergies and can be hard to detect because symptoms happen 3 hours to 3 weeks after exposure. Delayed food reactions and chemical sensitivities contribute to chronic low-grade systemic inflammation which can cause ailments such as infertility, unidentified skin conditions, weight loss resistance, chronic "invisible" pain, thyroid dysfunction, diabetes, and the list goes on.
We can test for hundreds of DELAYED food and chemical sensitivities-everything from lemons and garlic, to Red #40-to help identify your immune triggers, avoid exposure, and reduce or even eliminate your burden.
While some labs only look at the IgG antibody, First State Health & Wellness uses the gold standard in delayed food and chemical sensitivity labs to observe lymphocyte reactions. This is akin to peeking inside the immune system for a very clear picture of how the system is responding. Thus giving you a window of opportunity to repair and restore tolerance. Combine your delayed food reactions and chemical sensitivities report with a multi-phase detox and the end result is improved and sustainable health. We suggest speaking with one of our chiropractors to determine if this test is for you!
Micronutrient Testing: Your Personal Road Map to Health
A micronutrient test is a simple blood test that provides the most comprehensive nutritional analysis available by measuring deficiencies at the cellular level. It is an assessment of how well your body is utilizing 33 vitamins, minerals, amino/fatty acids, antioxidants and metabolites. This information can help our chiropractors evaluate and address deficiencies that can be contributing to your overall health and well-being. If you are taking vitamins but don't really know why, ask us about a micronutrient test to learn what YOUR body truly needs, or doesn't need!

Getting the food and chemical sensitivity test done has changed my life! I suffered from terrible acid reflux for years and vomited frequently because of it. Since I've eliminated the food and chemicals I react to, I've improved rapidly and haven't vomited since. Thanks First State!

After having my son 5 ½ years ago, I experienced migraines, back and neck pain, bloating, failed dieting and trouble sleeping from the constant stress and lack of attention to my body. Since the first week of care, I have had no headaches, very limited congestion, weight loss after my first cleanse, more energy, less pain each week and I'm sleeping 90% better. The best part is, there is no medication involved and the benefits are even more than expected! Thank you for giving me so much of my health back!


First State Health & Wellness