Sarah Bridge, CNS, LDN, MS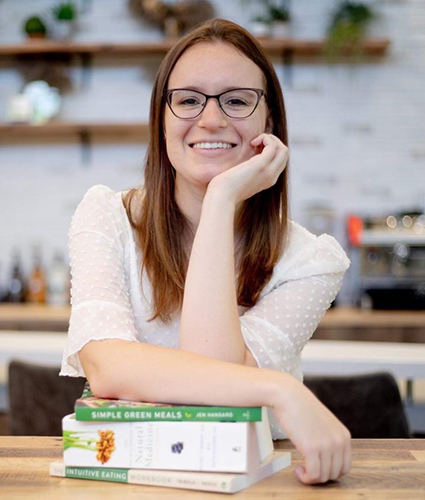 My passion is to help clients feel comfortable in their bodies through nutrition and discover the endless possibilities nutrition and holistic health can offer. Sarah Bridge
I discovered nutrition when I sought alternative treatment to getting rid of constant headaches during college. After that, an entire world of holistic health appeared to me that I never knew existed. My goal in nutrition therapy is to help clients discover how food affects their bodies and how to make peace with food. In a world where fad diets are the constant rage, I want to help clients shed the constraints of dieting and not only find a way to eat that pleases their bodies, but to find joy in eating food of all types- yes, including sweets!
I believe in a collaborative approach between clients and myself, with clients having a large interactive role in their nutrition goals. My passion is to help clients feel comfortable in their bodies through nutrition and discover the endless possibilities nutrition and holistic health can offer.
In my spare time, I enjoy hitting the gym, watching the latest Marvel movie/show, and playing the violin. I look forward to meeting and working with you!
Services
Areas of Interest
Mental health nutrition, Gut imbalances, Headaches, Disordered Eating, Nutrient/Drug Interactions
Education
M.S. in Human Nutrition, University of Bridgeport
B.A. in Communication, DeSales University
Member of the Board for Certified Nutrition Specialists
Licensed Dietitian/Nutritionist – Delaware
Licensed Dietitian/Nutritionist – Pennsylvania
Sarah is located in our Middletown office, but is also now available through Telehealth.
CONTACT US »


Sarah Bridge | First State Health & Wellness