First State Health & Wellness in Lewes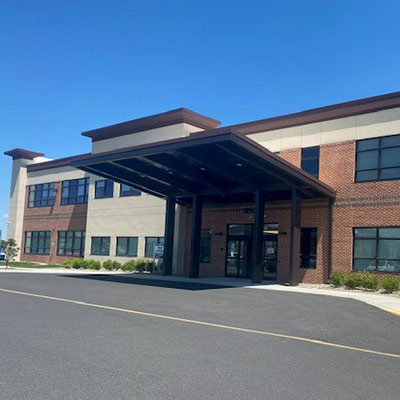 Pain doesn't take a vacation!
Lewes Chiropractic joins our Rehoboth Beach office in providing care to residents and visitors of our beautiful Delaware beaches. Whether you are with us full time, visiting on vacation or just down for the day, we are here for you! Our award-winning physicians are compassionate, attentive, committed and inspiring, making them trusted partners on your health care team.
This truly integrative practice blends chiropractic care, acupuncture, nutrition and exercise for excellent outcomes in relieving pain and sustaining optimal health and well-being-without drugs or surgery!
People and Conditions Treated
Families
Athletes
Geriatric patients
Pregnant patients
Auto accident injuries
Workers' comp injuries
Sciatica
Headaches
Herniated discs
Whiplash
Shin splints, rotator cuffs and knee complaints
Sinus conditions
Neck, mid-back and lower back pain
Ready to Get Started
If you think that you or a loved one could benefit from chiropractic care, contact us today and let's get started!
CONTACT US »
My first visit to a chiropractor and Dr. Zach walked me through all I should expect. Felt relief after one visit.

This was my first appointment ever with a chiropractor, was not sure what to expect. I was pleasantly surprised and will continue with my treatment plan with Dr. Zach.

My lower back muscles and SI joint suddenly became very inflamed. I needed to see a chiropractor immediately and read about Dr. Tomko…I was able to get a new patient appointment within 1 day. Dr. Tomko is caring, extremely knowledgeable, and explains everything in detail. I highly recommend both Dr. Tomko and his excellent staff. *Note: he is in the new Lewes location — the facility is beautiful!

Staff personnel and Dr. Zach were delightful to deal with.

I appreciated the time taken, the comprehensive plan and the compassion shown by the entire staff. Dr Tomko walked me through both the process and the injury and relieved my anxiety. I am on my way to wellness with a solid game plan to follow and a bright outlook. Thanks for your outstanding care.

I developed a spine condition called "dish", and tried a few chiropractors in the area with not much in the way of results. I made my appt. with Dr. Tomko and he has made my condition much more tolerable. It's been a month and I feel so much better! I know there's no cure for what I have but I'm very impressed with his knowledge and the manner in which he explains things. I highly recommend him.

Have had minimal to no back pain since I have been a patient here. Had excruciating back pain for a month that no medicine could help with before. This has definitely been a tremendous help for me, best decision I made and the entire staff is excellent, nice and helpful!

Zack and the staff are completely amazing. He makes you feel comfortable and talks you through everything!

Dr. Tomko is very kind, patient and very knowledgeable. He listens attentively and does not make me feel like he is rushing me just to get to the next patient. He honestly makes me feel like I am his only appointment of the day. It is important to him that I am pain free and continue to remain that way. He is easy to talk to. He offers suggestions on how I can continue to remain pain free with little things I can do at home to support what he does in the office. If you want an overall wellness experience, I would recommend First State Health and Wellness. They are top notch!

Dr. Farrell spent quality time reviewing my lower back issues and explaining the acupuncture treatment plan and its benefits. She asked pertinent questions and listened attentively to my health conditions which proved to be a positive interactive discussion. I was impressed with her professionalism, knowledge and experience, and her delivery of compassionate care towards me. In addition, the staff person at the reception desk was very accommodating.

Dr. Tomko listened, was respectful of my concerns, was professional and personable. He explained his course of treatment well. My significant lower back pain was better (in conjunction with PT) in just a few weeks. Mabel was always upbeat, and well informed.

Zach is the man, not only does he spell his name the correct way, he gives you the attention, details, and professional advice that you need to achieve a higher quality of life. His care was genuine and efficient. I would highly recommend anyone considering professional assistance to reach out and schedule as early as possible.

Very friendly, pleasant and respectful staff, it was a great first experience!

Dr. Tomko is excellent…very knowledgeable, professional and compassionate. He has treated me for headaches and the treatment has been very effective. I haven't had a headache since I began seeing Dr. Tomko. The office is clean and comfortable and the staff is excellent! So glad to have found them!!

Subsequent visits have confirmed the completely positive experience of my first visit. Thank you!

The best in all my years of experience. Dr Tomko is knowledgeable, focused and highly effective with his fully integrated service approach to healing. He dialed into my pain and had a plan day one. The plan included chiro adjustments, spinal decompression, rehab and deep massage. Perfect!! The team is professional, attentive and fun! Why be in pain with no plan to get better…call them today!

Dr. Farrell and the whole team were super nice and I feel great about the care I received.

Just started treatment, have been twice but already feel relief.

Thankful I found Dr. Tomko. I know I'm in good hands with his expertise and kindness.

This was my first experience with Chiropractic services. That was understood and I was educated as my evaluation progressed. My situation isn't typical. I am out of alignment. If I were a car, I'd be real close to being 60% totaled. I feel my needs were respected and with the plan of action I am hopeful.

Headaches…Dr. Tomko treated me with the activator and I got immediate relief. I continued care 2x a week for a few weeks and the results have been excellent. I highly recommend Dr. Tomko. His Enthusiastic approach to you getting better is refreshing!

Am absolutely happy with Dr. Farrell.

Everyone I met today was warm and friendly. Dr Zach gave me exactly the care I was looking for. Information was given with the intention for me to help myself at home and that is greatly appreciated. I look forward to taking what I'm going to learn and get to work.

The office staff is wonderful and the chiropractic services are the best I've ever experienced.

You have a great team that is very knowledgeable.

Having extensive experience with Healing Modalities, it is with immense gratitude and respect that I highly recommend Dr. Zachary Tomko. Having lived with limited rotation in my neck and debilitating pain in my (frozen) shoulder for several years, I now have full range of motion in my neck and continue to regain full range of motion in my shoulder with minimal pain after just 12 visits. Dr. Zach has integrity, is dedicated and brings an extensive skill set to meet the needs of his clients. I have renewed faith that I am able to live life without pain once again.

Amazing team. Attentive proactive and caring.

This office has been fantastic! From the reception to the adjustments, the personnel in this office was amazing. They definitely value their customers and their work. I try to refer them any chance I get.

Dr Zach Tomko is a wonderful and trusted chiropractor. He is observant and knows exactly what to do to bring about the healing needed. I highly recommend him if you are looking for a focused listener to both your words and your body. He is supported by a friendly and competent staff. They smile and greet you and always have time for a kind word. Also, wait time almost doesn't exist. The facility is easy to find with ample convenient parking.

This was my first experience with a chiropractor and I did not know what to expect. What I found was a doctor truly trained in his field, a very capable and highly trained staff and a one-on-one relationship that has made my recovery process very positive. Within the first week I could see improvement and was feeling better and better. I strongly recommend anyone seeking the benefits of chiropractic services to utilize First State Health & Wellness.

Good listening and helpful solutions. Candid discussions.

I love it there!! Great staff and excellent service!

Zachary Tomko is a fantastic provider. He is compassionate and empathetic. He provided me with excellent chiropractic care and is getting me out of pain!! His clinical and administration staffs are friendly and caring too.

Zach has been the first person in nine months to take away my back and hip pain. I cried tears of joy to get such a relief. After years of seeing various chiropractors, Zach is also the first person who is taking the approach to fix me so my pain goes away permanently, and I won't have to keep returning. Thanks so much to Zach and all the staff at First State.

Chiropractor Lewes DE | (302) 644-5750