Custom Orthotics for the Delaware Area
Offered All Of Our Locations
Better Health, From the Ground Up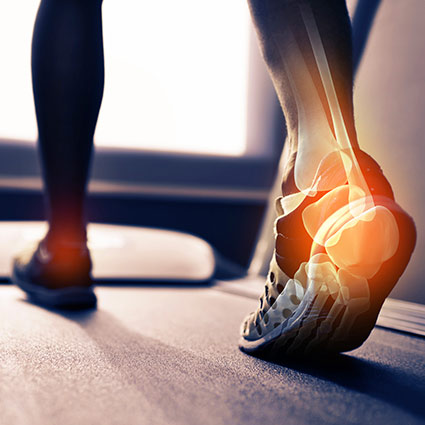 Reduce foot pain and improve alignment with custom fit insoles from First State Health & Wellness – the only distributor of these revolutionary orthotics on the East Coast! Your feet are the foundation for the rest of your body and improperly supporting them can ultimately affect areas such as the hips, knees, and back.
Taking care of your feet and ensuring proper support is important for living a pain-free and active lifestyle!
Feel the difference in just 3 easy steps:
During a four-photo measurement process, images are captured of your feet.
Over 200 points on each foot are digitally mapped to 3D print your unique insoles.
Your custom fit insoles are delivered within 10 days and arrive with a 30-day Happiness Guarantee!
Orthotics Can Help With:
Plantar Fasciitis: Custom arch support is designed to reduce the pressure and loading of the plantar fascia.
Foot Fatigue: A stabilizing heel cup and custom-fit arch support improves comfort and is scientifically proven to reduce forces on the muscles and ligaments of the foot, decreasing foot fatigue.
Flat Feet: Biomechanic Smart Filters identify flat feet and map a supportive arch unique to the size of your foot, offering a healthier alignment and reducing uneven loading and pressure.
High Arches: Custom support for your high arches allows you to distribute even weight and pressure across your entire foot's surface.
Knee, hip or back pain: Knee, hip and back pain is often caused by joint misalignment. Custom orthotics help put your feet back into a natural, aligned position, optimizing your biomechanics and reducing unhealthy and uneven strain on your knees, hips and back
Patient Reviews
Get Fitted Today
Contact First State Health & Wellness today to schedule a fitting for your custom orthotics and get on your way to feeling better.
BOOK A FITTING »

Orthotics Newark, Wilmington Middletown, Lewes, Rehoboth Beach DE | (302) 454-1200