First State Health & Wellness in Middletown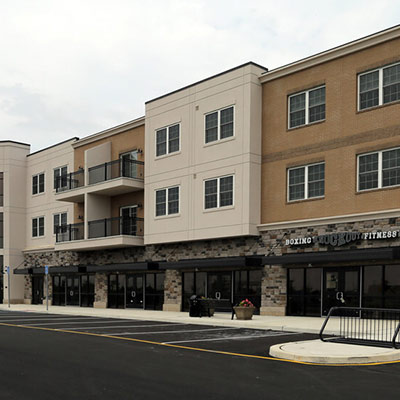 Dr. Mahoney has been an integral part of our First State family for 20 years. "Opening a Middletown office is the natural evolution of our partnership and the realization of my personal goal to bring exceptional chiropractic care to the MOT community," says Dr. Mahoney.
Dr. Mahoney integrates chiropractic care with nutrition and rehabilitation services for optimal pain relief and healing. "I seek to eliminate pain and restore function using a holistic approach to wellness," he explains. "Our team works tirelessly to help everyone understand that blending therapies such as chiropractic care, acupuncture, massage and nutrition can ignite the body's natural healing abilities-and in turn, restore vitality and an improved quality of life-without medication or surgery."
In addition to chiropractic services, Sarah Bridge, Certified Nutrition Specialist, is available to work with nutrition patients in our Middletown office. Learning which foods work best for your body, while releasing the thoughts and habits that are holding you back, can help propel your healing and restore an overall sense of well-being.
People and Conditions Treated
Families
Athletes
Geriatric patients
Pregnant patients
Auto accident injuries
Workers' comp injuries
Headaches
Sciatica
Herniated discs
Whiplash
Shin splints, rotator cuffs and knee complaints
Sinus conditions
Neck, mid-back and lower back pain
Get Started Today
If you think that you or a loved one could benefit from our care, contact us today and let's get started!
CONTACT US »
The entire staff was welcoming, helpful and tentative. I definitely will be recommending First State Health & Wellness to others.

I was having HEADACHES that required pain reliever multiple times a day, every day. I saw an allergist and tried eliminating certain foods, prior to finally seeing a neurologist who suggested I see a chiropractor. Dr. John Mahoney is wonderful! Not only has he kept the headaches at bay but if something else is out of whack he can always resolve the issue!

Great first experience, good results.

Great first visit! Nice, warm, friendly staff! Thank you!

I first came to Dr. Mahoney because I had had such a severe flu that I threw my spine out of alignment with all of the coughing. With correct assessment, wonderful adjustments, and the right treatment, I was feeling better in no time. The best part of my visit though, was realizing that Dr. Mahoney was the very same Dr. that was in the Hockessin office 16 years ago when traditional medicine failed my now 17 year old son! Dr. Mahoney was the only one who realized that a lack of regular adjustments and an allergy to an enzyme in whole milk were causing all of my son's issues. Two pediatricians, an ENT specialist, and an MRI at AI Dupont failed to come up with anything to explain a constant green runny nose…after seeing Dr. Mahoney for a month my son was right as rain. Myself, and my now 17 year old so, would trust Dr. Mahoney with just about anything now!

I have great faith in Dr. Mahoney after just one visit. Looking forward to good results.

I have never felt this positive on a first visit any where before. Thank you for taking your time to truly listen to me.

Efficient, caring and respectful of my time and my concerns.

I have seen many chiropractors and Dr. Mahoney is one of the best; he was educational, thorough, and did a fantastic adjustment. The staff was also very friendly and engaging, and overall there was a pleasant and inviting atmosphere to the office. I highly recommend this office!

Thank you for being straight forward and helpful!

My experience was wonderful. I look forward to continuing my maintenance with you and your staff. Thank you!

I've seen some experienced, skilled and knowledgeable chiropractors, but even so Dr. Mahoney blew them out of the water. Dr. Mahoney's technique was precise and within my range of motion. I don't want anyone else to treat me.

The entire staff is wonderful, very pleasant and welcoming. Dr. John Mahoney is an outstanding chiropractor and one of the best that we have had in many years. He is very knowledgeable, experienced and personable. His technique for adjustments is superior. Our entire family uses this practice and we highly recommend them to anyone.

The entire staff is very pleasant and welcoming. Dr. John Mahoney is an outstanding chiropractor and one of the best that we have had in many years. He is very knowledgeable and personable. We highly recommend this practice to anyone.

Would highly recommend Dr. Mahoney and First State Health & Wellness. The staff was courteous and friendly and Dr. Mahoney really listened to my concerns and provided much needed care. I felt so much better mentally and physically after the treatment.

Great experience. Everyone was professional and pleasant. The office was very nice.

I was pleasantly surprised with the attention I was given and the friendliness of the staff. I felt very comfortable and confident that I will receive the help I need to improve my quality of life. I was actually able to tell how I felt without feeling judged or dismissed. I will definitely be coming back and will recommend to others.

Dr. Mahoney was very cordial and professional. He listened patiently and took a genuine interest in my personal health and well being. Would recommend him highly for chiropractic care.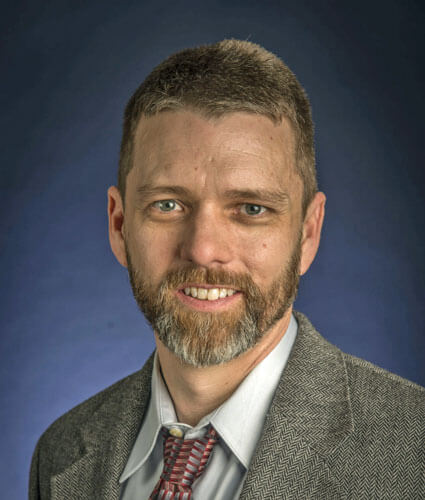 Dr. John Mahoney
There are so many alternatives to healing. I'm here to help you understand your overall health and how you can heal, naturally. I look forward to meeting you!

Chiropractor Middletown DE | (302) 828-0048