First State Health & Wellness in Newark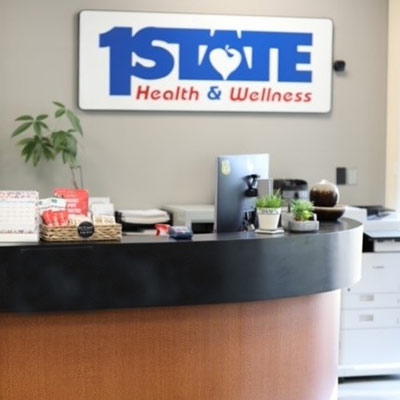 Newark chiropractor, Dr. Stacy Cohen, founder and president of First State Health & Wellness, has been providing superior patient treatment, education, and satisfaction in the state of Delaware since 1984.
We now have five separate locations throughout Delaware, with twelve chiropractic physicians spread among the 5 locations, three acupuncturists and six certified massage therapists.
Award Winning Chiropractic Office
We are very proud to have won over 20 Wilmington News Journal Readers Choice Awards, including "Best Chiropractic Office" in 2010, 2011, and 2012.
In addition we are the winner of Two Better Business Bureau of Delaware "Torch Awards for Marketplace Ethics" in 2003 & 2009. We are the only medical facility in the state to have won two!
Get Started Today
If you think that you or a loved one could benefit from chiropractic care, contact us today and let's get started!
Contact Us
Never went to a chiropractor before & was very nervous. Dr. Mike Cohen is amazing! I walked in with pain & walked out with none! I look forward to going weekly. It has become a needed service just as my mani/pedis are! The staff are very friendly & the office is so fresh & clean! I wish I had gone sooner to experience the benefits of chiropractic visits. So much better than just masking the pain with a pill. Will be recommending Dr. Mike & First State Health & Wellness to all my family & friends!

Dr Garcia and the staff at 1st State Health and Wellness are amazing. They treat you like family starting with your first visit. I was a little apprehensive about going to a chiropractor, now I wish I would have made an appointment sooner. I feel so relaxed when I leave, I would highly recommend them.

I had suffered severe back pain for 7 years and was on strong painkillers. The doctors said there was nothing that could be done for the pain. My friend told me to try First State Health & Wellness. After a few weeks I never need pain pills and have very little pain. Dr. Tiffany Garcia is amazing.

The team here was exceptional from the receptionist helping with filling out info, then Sara initially going over reasons I was there, to Dr. Garcia explaining the procedures, and last but not least to Bryan Case following up the day and insuring me "I will get better" it takes time!

I had fallen twice and have osteoarthritis, sciatica, neck and back pain. I received gentle nerve tapping from neck, shoulders, upper back, middle back, lower back and sciatica-this procedure is very gentle but very effective. Every visit I felt better and better with great improvement. The staff is efficient with giving a reminder call before your appointments. The therapist explains what she's doing in detail and what I'm to expect in regard to my personal situation. I have improved greatly. I thank them for their service!

Everyone was so pleasant and caring. I feel I am in great hands there!

As soon as you enter 1st State Health and Wellness the receptionist greets you with care and politeness. The other staff members are also very accommodating and efficient. And last but not lease Dr. Mike is pleasant and very knowledgeable. After my 1st visit I knew I was coming back.

The staff here is amazing! Very friendly and always eager to help. I would recommend this place to anyone I know in pain and I'm glad they are there to help with my healing process.

Excellent service and wonderful staff!

Thank you for accepting me and making the paperwork part of the process so painless. Also, everyone on the staff is so kind, it is a pleasure to visit!

The team was awesome and friendly. Hopeful that I my back, neck and shoulder pain can be remedied or lessened.

Dr. Mike was AWESOME!! He was able to give me relief in my complaint areas, that after visits to 2 different chiropractors couldn't. I left the office feeling better and pain free!! I felt confident that I've finally found a doctor to ease if not rid me of the pain and discomfort that I've dealt with for years!!

Chiropractor Newark DE | (302) 454-1200