Dr. Mike Cohen
Office Location: Newark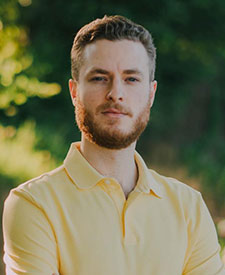 Instead of taking medicine when physical/psychological symptoms arise, we should be working on lifestyle changes to prevent disease. Treat the body as a whole and it will heal itself. The body knows better than we do!"
Dr. Mike Cohen
I remember the moment I wanted to become a chiropractor. During my junior year of college, I started getting crippling bouts of vertigo. They were so bad I considered dropping out to focus on my health. I went to every doctor possible to see what was wrong and no one had an answer. I went through countless tests (auditory/vestibular system checked, MRI's, blood work, etc.), all of which came back normal. I thought that maybe everything was in my head and I was suffering from anxiety/panic attacks.
My last-ditch effort was the chiropractor. Through functional testing with Dr. Kevin Wilkins at First State, I learned my unhealthy diet, lack of exercise, absence of mindfulness, and misalignments in my spine were the culprits to my bouts of vertigo. In essence, my body was out of whack (unable to achieve homeostasis). I remember the profound experience I had after leaving the chiropractor's office a few weeks into the treatment plan when realizing the frequency of my vertigo episodes were decreasing. I knew at that moment what I wanted to do with my life; give back to my community the way chiropractic gave my life back to me.
Little did I know at the time, but Dr. Wilkins had just introduced me to Applied Kinesiology, a technique that evaluates structural, chemical and mental aspects of health by testing muscles for strength and weakness. Combined with visceral adjustments of the GI tract, we were able to unravel my symptoms and allow my body to resume optimal functioning. It was a complete paradigm shift in my approach to health and medicine. Instead of taking medicine when physical/psychological symptoms arise, we should be working on lifestyle changes to prevent disease. Treat the body as a whole and it will heal itself. The body knows better than we do!
Let's work together to identify and correct the imbalances that are preventing you from living your best life! I look forward to meeting you soon.
Areas of Interest
Plant-Based Nutrition, Applied Kinesiology, Activator Method, Gut Health/Visceral Adjustments, Foot Adjustments
Education
Bachelor of Arts, Psychology with a Minor in Vocal Performance-Music, University of Delaware
Doctorate of Chiropractic, Palmer College of Chiropractic, Florida Campus
Board-Certified, National Board of Chiropractic Examiners

Dr. Mike Cohen | First State Health & Wellness