Pregnancy Chiropractic for the Delaware Area
Offered At All Of Our Locations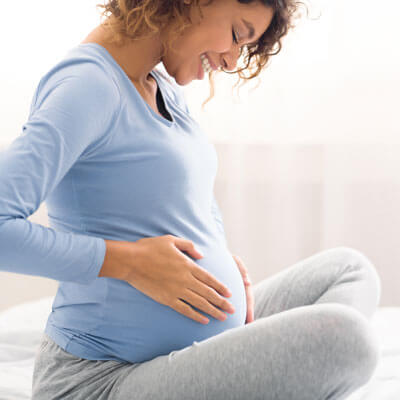 The benefits of caring for yourself before, during, and after pregnancy can be uplifting, both emotionally and physically.
While pregnancy is typically an exciting time, unpleasant symptoms, such as back pain, hip pain, sciatica and nausea can be distressing. Chiropractic, acupuncture, nutrition and massage can help you naturally and safely address pain or discomfort, without medication, so that you can enjoy this special time. As part of your pregnancy care team, we consider chiropractic care a win-win!
All of our offices are equipped to serve the comfort and needs of our pregnant patients. Chiropractors are trained to identify the best techniques for your unique situation and to make adjustments that will accommodate an ever-growing and changing pregnancy.
Understanding and addressing your body mechanics can help relieve common pregnancy stressors, without medication:
Control symptoms of nausea
Soothe headaches/migraines
Prepare the body for labor & delivery
Help to avoid a potential cesarean delivery
Enable movement from a breech position
Address sciatic nerve pain
Alleviate joint and muscle discomfort
Relieve acid reflux
Calm the mind and body
Healthy Parents Produce Healthy Babies
And healthy babies, in general, have a better chance of growing into healthy children and healthy adults. All parents hope that their baby will be free of abnormality, bouncy and strong, not sickly and weak. Working with parents to optimize their health before conception will influence the health of their unborn child. This is just as important for the father as it is the mother. A healthy lifestyle, good nutrition, adequate rest, and a positive mental outlook are all important. Assessment to remove toxins, allergens, and environmental pollutants from the body, along with other negative health influences is just as important as good nutrition.
Optimal Function: Keeping your spine healthy allows us to ensure your entire nervous system is functioning as it should. When you're able to keep your spine aligned and nervous system balanced during pregnancy, you're setting your body up to work as effectively as possible.
Pain Relief: During pregnancy, it's entirely common for mothers to experience not just back pain, but joint and muscle discomfort. This is largely due to the weight of the growing baby as it puts new stress on shifting internal organs. Headaches may also be a result of hormonal shifts and postural stress. The good news? Chiropractic adjustments are gentle and effective during all stages of pregnancy.
Proper Alignment: While our focus is typically spinal alignment, we're also focused on ensuring proper pelvic position in our pregnant patients for a couple of reasons. First, if the pelvis is misaligned, it can limit the amount of space the developing baby has to grow and move. Second, it helps you keep proper posture throughout your pregnancy, which can prevent slouching that leads to unnecessary body aches.
Delivery Benefits: A smooth, healthy and speedy delivery is every new mother's dream when it comes to the birthing process. But what you may not know is that a misaligned pelvis can lead to difficult delivery issues. Our doctors are trained in the gentle Webster Technique, which helps the baby get into the optimal head-down birth position. We focus on this technique towards the end of the pregnancy. Many of our patients have reported that with regular prenatal care, their deliveries seemed faster and required less artificial intervention.
Post-Partum: After giving birth, moms are constantly holding their infant, which presents a whole new chapter of musculoskeletal issues. Breastfeeding and diaper changing can also cause back pain. Chiropractic can address postpartum pain naturally and effectively. Remember, the birthing process can be hard on the baby as well. Chiropractors regularly adjust newborns, toddlers, children and teens to support growing bodies through all stages of life!
Your feet aren't usually one of the first things you think about when you are newly pregnant, but they should be! As your body begins to carry more weight and your pelvis shifts positions, fallen foot arches may lead to plantar fasciitis, leg and back pain, tired and achy feet. Proper footwear is key to preventing pain and remaining mobile throughout your pregnancy. Custom orthotic arches take it a step further, not only do they provide a comfortable foundation, but they are digitally mapped to provide support exactly where your foot needs it! Call any of our offices for information, no need to be a patient to be measured for custom orthotics.
3 Ways Custom Orthotics Can Support Your Pregnancy
Help relieve foot and body discomfort
Help prevent fallen arches
Help keep you mobile as your pregnancy grows
Acupuncture helps to open circulation to the pelvis and abdomen, relax tension, and improve the internal environment for a successful pregnancy. Women who come for treatment planning for pregnancy should ideally start acupuncture care at least 3 months before trying to conceive.
Care does not end at pregnancy. Both acupuncture and chiropractic can help support the mother throughout her pregnancy and after childbirth.
I could not have gotten through my pregnancy without Dr. Garcia! The adjustments throughout the pregnancy were like night and day with keeping my hips/pelvis aligned. I also have Dr. Garcia to thank for having such a successful second labor. I highly recommend every pregnant woman to go see Dr. Garcia if you are having any trouble, or if you want a smooth labor & delivery. I have Dr. Garcia to thank for so many things & have no plans on stopping my maintenance care.

Our postures shift dramatically throughout pregnancy, even as early as the first trimester. Unfortunately, this can create new joint and muscle pain that often doesn't improve until after delivery-but work, child-rearing, and life must go on! Dr. Garcia cared for me during both of my pregnancies and I was extremely impressed by her gentle efficiency, as well as her stellar bedside manner. Her chiropractic skills allowed me to move through my pregnancies with limited pregnancy-related discomfort. I trust her care, and I've been happy to send her many of my own patients.

I began experiencing lower back & hip pain during week 25 of pregnancy. The pain was quite intense and it was difficult for me to do simple tasks. My OB recommended that I see Dr. Garcia. Each week the relief from adjustments would last longer & longer. My pain level started out at a 7/10 and now is down to a 2/10. I'm so glad that I decided to get chiropractic care. Dr. Garcia definitely knows what she is doing. I absolutely recommend her to any pregnant women experiencing back or hip pain.
Feel Your Best
Whether you're already pregnant or considering starting a family in the future, we can help support a comfortable, healthy pregnancy, and beyond! Contact us today to book an appointment!
REQUEST APPOINTMENT »

Pregnancy Chiropractic Newark Wilmington Middletown, Lewes, Rehoboth Beach DE | (302) 454-1200