First State Health & Wellness in
Rehoboth Beach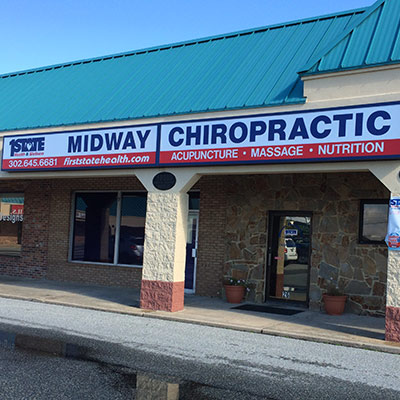 Chiropractic Care for Rehoboth Beach since 2003
Preventative medicine is the best kind. Our multi-specialty team allows us to diagnose each individual's healthcare needs and to restore each patient to optimal health and well being.
First State Health & Wellness has been delivering quality chiropractic care to the Rehoboth Beach and Lewes communities since 2003.
Our chiropractors, Dr. Trip DelCampo, Dr. Audrey Farrell, Dr. Erik Camac, Dr. Ryan Sod, and Dr. Kyle DePollar get great satisfaction from helping people who suffer from a variety of health issues.
Naturally, chiropractors help traditional neck and back problems, but chiropractic has also produced wonderful results with a variety of problems you might not normally associate with the spine.
Ready to Feel Better?
Chiropractic is safe. Chiropractic is natural. And Chiropractic works! Contact us today!
Contact Us
The doctor and staff were awesome, everyone was very polite, friendly and professional. I would absolutely recommend 1STATE to anyone of my friends looking for a Chiropractor.

Love the practice! Friendly staff and Dr. DelCampo is knowledgeable and friendly.

A superior team. Well done!

Very Organized Practice and Doctors who listen.

I'm all about a clean, organized office that has updated technology to improve the ebb and flow of their patients. 1st State Health & Wellness checked all these boxes! Dr. DelCampo listened to me, explained my issues, answered my questions, and immediately started me on treatments 1st visit. My wait time was minimal and I never felt rushed. I left the appt feeling that I was in good hands and confident my back/neck ailments were going to get better!

Dr Farrell is awesome and very knowledgeable in regards to acupuncture. I was very impressed. Looking forward to my next appointment.

After my first visit I'm feeling better. I have great confidence Tripp will get me Better. Thanks !

Professional and timely care!

The staff is friendly, capable and helpful. The facility is clean and has adequate rehab equipment.

They did a great job. The chiropractic assistant answered a few questions I had. Dr. Bohl was very gentle and asked me questions and listened. She let me know where tight areas were in my back. Very impressed with office. Very efficient and professional – highly recommend this office!

Everyone was professional and friendly. I had a wonderful experience which gives me hope to receive help for my health issues.

Am absolutely happy with Dr. Farrell.

Office staff were all very pleasant & the doctor was very knowledgeable.

Very polite & professional people. The office is very clean. I really like it.

Gave me faith that my pain can be helped.

Dr. Farrell is one of the best chiropractors I've ever seen. She listens to your concerns and goes above and beyond to make you feel better. The staff is very professional and friendly. Thank you!

Dr. Farrell spent quality time reviewing my lower back issues and explaining the acupuncture treatment plan and its benefits. She asked pertinent questions and listened attentively to my health conditions which proved to be a positive interactive discussion. I was impressed with her professionalism, knowledge and experience, and her delivery of compassionate care towards me. In addition, the staff person at the reception desk was very accommodating.

The front desk staff was over and above the call of duty. They were so helpful and understood the dire situation I was in and arranged an appointment with the doctor as soon as possible, the following day. Can't thank them enough. Super job! Have already made several referrals to this practice. Thanks again Brittney and Dr. Ryan

Dr Sod was very thorough and made me a believer in chiropractic treatment. Many thanks to a very professional team! Will continue to be a team player!

The staff is very attentive and helpful. Dr. Farrell is the best.

Very satisfied with the progress! I asked my back doctor about chiropractic and was referred to Dr. Bohl who examined my neck and back, reviewed the MRI 5 weeks ago. She began neck & low back adjustments. After a few weeks, I asked how can I help my back? Began daily short walks & stretching exercises, just added strengthening exercises, I've had great improvements with the pain levels from 10 to 2 from Arthritis & Fibro. I had no idea this would help so much & it's worth the commitment to self-care!

Was very pleased with entire vist from start to finish. Would highly recommend practice.

Dr DelCampo has been a blessing to me as a chiropractor. He saved me from a stroke by sending me to BB hospital to get checked out. Now I'm connected with the doctors I need to monitor my condition for a healthy recovery. Thanks to you Doc!

Dr. Delcampo was superb in identifying what needed to be done. I instantly had better range of motion, decreased pain after my adjustment, stretch/massage and stem. I woke up with less discomfort and am looking forward to my second treatment tomorrow! Thanks for making a difference.

Friendly staff and very professional. Was able to be seen the same day I called.

Dr. DelCampo is very professional and takes the time to listen when I'm telling him how I'm doing.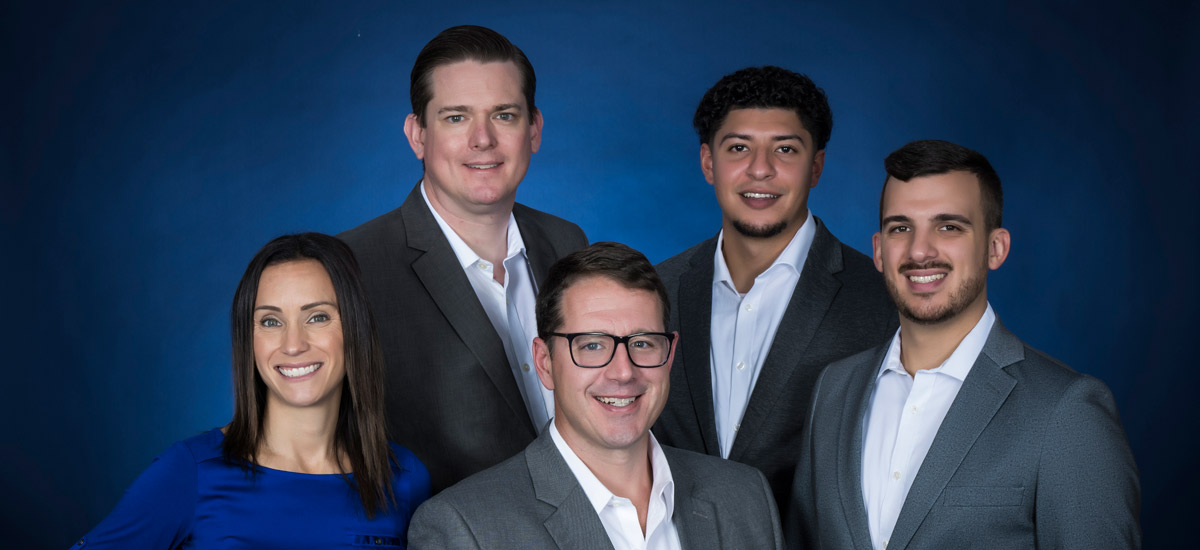 Chiropractor Rehoboth Beach DE | (302) 645-6681