Dr. Ryan Sod
Office Location: Rehoboth Beach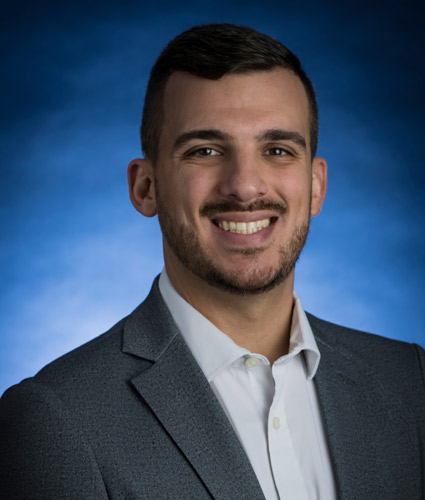 I will strive to empower you, the patient, to take an active role in your care plan by teaching you what can be done in and outside of our clinic in order to help you get well and stay well."
Dr. Ryan Sod
Ever since it became time for me to decide on a career path, I knew that I wanted to be in healthcare. Why? I wanted to be able to possess the necessary knowledge and skills that will be able to help my community decrease their symptoms, restore their function, and get them back to doing the things they love. For me, that's why I chose chiropractic.
My chiropractic education and clinical experience has prepared me to provide Sussex County with the most effective and efficient evidence-based clinical practice. My goal as a clinician is to implement chiropractic adjustments, soft tissue mobilizations, and acupuncture in order to allow for greater utilization of rehabilitative exercises. I will strive to empower you, the patient, to take an active role in your care plan by teaching you what can be done in and outside of our clinic in order to help you get well and stay well. Whether you hit the gym daily or want to get started, are a weekend warrior or an elite athlete, because of my experience as my school's Sports Council president along with my clinical preceptorship under the Baltimore Ravens and University of Maryland's chiropractor, I can confidently get you back on the field and keep you in the game.
During my graduation from Palmer College of Chiropractic, I was honored in receiving the Dr. James Buerkle Memorial Award, which was presented to the graduating doctor who most exemplifies the virtues of compassion, strong leadership, commitment to service, and passion for the chiropractic profession. I can promise you that these values will be utilized in helping you achieve your goals!
Areas of Interest
Sports Rehabilitation, Acupuncture, Injury Prevention
Affiliations
Member, American Chiropractic Association, Council on Sports Injuries and Physical Fitness
Member, Professional Baseball Chiropractic Society
Education
Bachelor of Science, Kinesiology, Temple University
Associate of Science, Physical Therapist Assistant, Penn State University
Doctor of Chiropractic, Palmer College of Chiropractic

Dr. Ryan Sod | First State Health & Wellness