Dr. Zach Tomko
Office Location: Lewes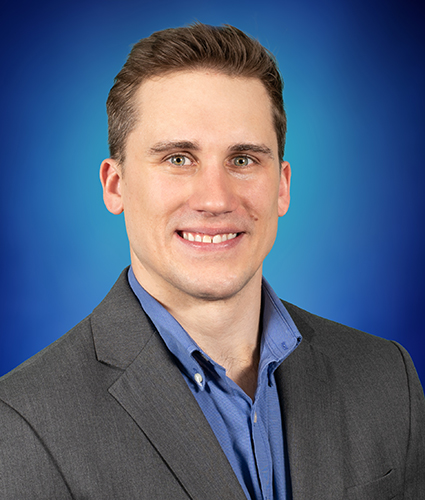 Using my personal insights, I hope to show others how truly amazing chiropractic care is. It has become my goal to help you get out of pain and move better!"
Dr. Zach Tomko
Like many, I was originally very skeptical of chiropractic and its treatment method. However, after a bad car accident at age 24, my eyes were opened and my life was changed. I went from exercising every day to not even being able to walk because of my egregious symptoms. I was depressed, miserable and in desperate need of a solution. My first chiropractor not only facilitated the recovery of my back pain, but also gave me the tools and knowledge to help eliminate the possibility of reoccurrence.
This experience catalyzed my passion for the chiropractic profession. Using my personal insights, I hope to show others how truly amazing chiropractic care is. It has become my goal to help you get out of pain and move better. I'm willing to work with you one on one to figure out the cause of your symptoms and find a solution. Whether its offering relief for chronic pain, providing sports rehabilitation or just helping to correct the biomechanics in your movement or posture, I look forward to helping you achieve your goals! Call our Lewes office today, and we'll get started, together.
Thank you so much for helping me I felt so helpless until I came here. I feel like my life might be able to go back to normal thanks to Dr. Tomko! - Elyse F.
Areas of Interest
Sport injuries, Functional Neurology, Dry Needling
Affiliations
Member, American Chiropractic Association
Education
Bachelor's Degree, Indiana University of Pennsylvania
Doctorate of Chiropractic, Palmer Chiropractic College (valedictorian)
Board-Certified, National Board of Chiropractic Examiners

Dr. Zach Tomko | First State Health & Wellness