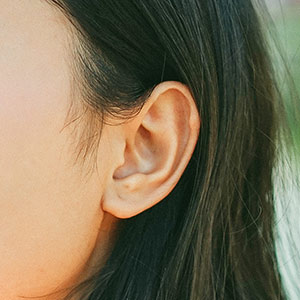 While the name may have you thinking of plants sprouting from your ears, ear seeds are one of the tools used in auriculotherapy. These tiny pellets, about the size of poppy seeds, traditionally come from the Vaccaria plant. The seeds are held in place on the surface of the ear, applying pressure to these specific points.
Auriculotherapy stimulates particular points on the surface of your ear to produce a therapeutic response elsewhere in the body. The ear has a deep connection with the central nervous system, so you're stimulating points that affect the body. This therapy can be used to supplement regular acupuncture treatment or as its own stand-alone acupuncture treatment.
Dr. Briggs' Training in Auriculotherapy
In addition to being a chiropractor, Dr. Douglas Briggs of First State Health & Wellness in Wilmington, is also an acupuncturist and has been practicing since 1996. He received his training at the International Academy of Medical Acupuncture (IAMA). His certification comes from the Shanghai Research Institute.
Top 3 Conditions for Which People Get Ear Seeds
While Dr. Briggs has successfully used auriculotherapy to address a wide range of conditions, here are three common ones for which patients seek our care:
Pain: Pain of all types, including shoulder, knee and sciatica pain, can be treated with ear seeds. A fantastic benefit of ear seeds is they work remarkably fast in treating pain. Even those suffering with back pain for 20 years can get relief quickly.
Obesity: Weight loss is another common reason people seek treatment with ear seeds. If you've tried every thing under the sun, but haven't gotten results, consider ear seeds. They stimulate ear points to help control appetite and reduce cravings. Ear seeds help reduce a person's appetite and hunger, but also help with certain health conditions that could contribute to weight gain. Such conditions include thyroid disorders, digestive issues, and also hormonal imbalances.
Anxiety and Stress: Anxiety and stress are another big reason to get ear seeds, and often get very fast results. Ear seeds can balance the sympathetic nervous system, regulate stress hormones such as cortisol, and calm and relax the body, mind, and spirit.
Book an Appointment
Contact us today to schedule an appointment. In addition to offering regular ear seeds, we also have Swarovski® crystal ear seeds for those looking for a bit of bling!