Dr. Douglas R. Briggs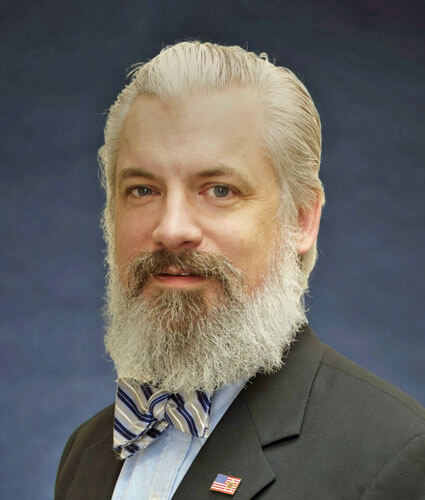 Office Location: Wilmington
I will work with you to find out what your individual needs are and together we'll put you on the road to getting healthy, being healthy and staying healthy."
Dr. Douglas R. Briggs
When I was younger, I suffered from severe sinus and allergy problems. I was taken to a chiropractor to try to find relief from the pain and congestion. The results from the care I received were miraculous. I'd always been interested in healthcare, but I was so impressed with the dramatic results I experienced that I was inspired to pursue a career in chiropractic. I've since pursued extensive continuing education in acupuncture as well. Combining chiropractic with acupuncture enables me to offer your body a complete healing experience–empowering your body to heal naturally and feel better, without the use of drugs or surgery.
I've been with First State Health & Wellness since November 1995. A native Delawarean, I live with my wife, Dawn, and our son in Pike Creek. In addition to my professional pursuits, I serve as a trustee and youth worker at the Faith Baptist Church in Pike Creek and as a volunteer EMT with the Elsmere Fire Company.
Health is more than how you feel or the symptoms you suffer from. Health is about proactively taking care of yourself and not waiting until you don't feel well. My goal is to help you take steps in the right direction…now!
I look forward to sharing all of the benefits of chiropractic and acupuncture and discussing how I can help you!
Areas of Interest
Nimmo myofascial therapies, post-surgical rehabilitation, conservative pain management, Infertility, Pregnancy and Pediatrics, Dry Needling, Cupping
Education
Bachelor of Science, Biology/Natural Science, Messiah College
Doctorate of Chiropractic, Palmer College of Chiropractic
Diplomate, American Academy of Pain Management
Diplomate, International Academy of Medical Acupuncture
Diplomate, American Chiropractic Association, College of Acupuncture
Diplomate, Behavioral Medicine
Advanced Fellow, Acupuncture Society of America
Certification, Functional Capacity Evaluator, JTech Medical
Board-Certified, Chiropractic and Acupuncture, National Board of Chiropractic Examiners
Nationally Certified, Emergency Medical Technician
Affiliations
Delaware State Delegate/Governor's Advisory Cabinet Member, American Chiropractic Association
Allied Health Staff, Beebe Hospital, Rehoboth Beach, DE
Acupuncturist, Delaware Institute for Reproductive Medicine
Delaware State Advocate, American Academy of Pain Management
Member, Delaware Chiropractic Society
Delaware Health Care Advisory Panel for Workers' Compensation
Acupuncture Advisory Panel to the Delaware State Medical Board
School Chiropractic Physician, Korean Martial Arts Institute
Member, American Academy of Hospital Chiropractors
Health Care Management Advisory Board, Goldey-Beacom College
Columnist, Dynamic Chiropractic and Acupuncture Today
Awards
Chiropractor of the Year, Delaware Chiropractic Society
Voted among the "Best of Delaware" for Chiropractic and Acupuncture, The News Journal
Consumer's Research Council of America, Guide to Top Chiropractors, Post Surgical Spine Care/Pain Management

Dr. Douglas R. Briggs | First State Health & Wellness