First State Health & Wellness applauds the new low back pain treatment guidelines set forth by the American College of Physicians (ACP) that recommend using non-invasive, non-drug treatments before resorting to drug therapies.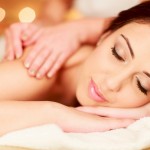 "For over 30 years, First State Health & Wellness has tirelessly advocated for the use of non-invasive, non-drug approaches to health and healing. These new guidelines are a nod to the value of natural care and are a welcome turn in the tide of an exploding opioid crisis," says Dr. Stacy Cohen, President and Founder of First State Health & Wellness. "This increased recognition of the effectiveness of our services will be far reaching in enhancing the health of our community."
The new ACP guidelines include the following recommendations as front-line treatments for acute, subacute and chronic low back pain. ALL of these services are available among 6 First State Health & Wellness offices across the state:
–          Massage
–          Laser Therapy to heal muscles
–          Heat Therapy
–          Mindfulness-based Stress Reduction
–          Exercise/Rehabilitation
The doctors at First State Health & Wellness are trained in multiple spinal manipulation and acupuncture techniques. To accommodate a range of needs, we integrate force, non-force and soft tissue techniques. In addition, all of our massage therapists are licensed and trained to work with an array of medical conditions. Together, the team's collective efforts have resulted in numerous awards for excellence, including the prestigious Better Business Bureau of Delaware Torch Award for Ethics in Business.
In the interest of making care accessible and affordable, we accept all major insurances and offer cost-effective care plans for non-covered services.
In light of these important new guidelines, we look forward to supporting requests for non-invasive, drug-free therapies!
First State Health & Wellness has been providing award-winning integrative healthcare and education for over 30 years. Services among six offices across Delaware include Chiropractic, Acupuncture, Massage, Functional Health, Non-Surgical Spinal Decompression and Rehabilitation. We invite you to learn more at www.firststatehealth.com