Intimate Health in Wilmington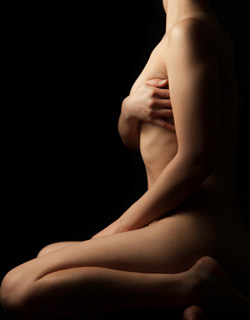 Are you struggling with frustrating peri- or post-menopausal challenges?
You're not alone. Discover how to renew the joy of sexual intimacy you deserve-without surgery, hormones, medication, discomfort or downtime!
Dr. Joanne Kakaty-Monzo, DO, a renowned expert from Main Line Health, has partnered with First State Health & Wellness to perform an innovative procedure to support optimal vaginal health. This safe, painless alternative to hormone replacement therapy uses gentle radio frequency energy to stimulate collagen production in vaginal tissue and reduce issues such as:
Dryness
Painful Intercourse
Laxity
Orgasmic Dysfunction
Cosmetic Concerns
Incontinence
Recognizing that intimate health is an important component of our integrative wellness model, addressing this topic fulfills a core piece of the physical, emotional and chemical balance we strive to achieve with our patients.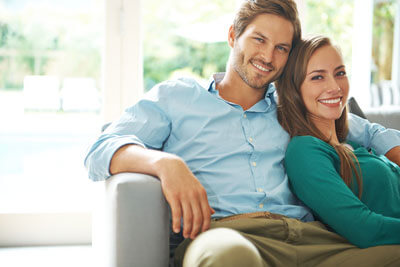 DID YOU KNOW? 50-70% of medical practitioners working on women patients don't ask them about sexual health.
Those who've met 'Dr. Jo' will agree, she's a dynamic doctor who is willing to talk openly about, and improve, the struggles that so many women face during the peri- and post-menopausal years. Ready to talk? Schedule a consultation today!
We had sex for the first time in 6 years-we love you!"
A satisfied couple

FAQs
ThermiVa is a safe, painless alternative to hormone replacement therapy that enhances vaginal health and reduces issues such as dryness, painful intercourse, laxity, orgasmic dysfunction, cosmetic concerns and incontinence. Treatments use gentle heat from radio frequency energy to stimulate collagen production in vaginal tissue for tighter skin, without surgery, medications, discomfort or downtime.
A 1-hour initial consultation will be scheduled with the doctor. A thorough health history and gynecologic exam will be performed. The procedure will be fully explained and you'll have an opportunity have any questions answered. Should you choose to proceed, we will schedule a series of 3 30-minute treatments, one per month.
Safety and efficacy are of upmost importance which is why we have a board-certified gynecologist assess and perform your treatments. Radio frequency is an effective FDA-approved technology. This procedure is non-hormonal with no pain, surgery or discomfort. Extensive precautions are taken to insure proper hygiene. The treatment probe is used once, and then discarded after every procedure. If for some reason you are not a candidate for this procedure, we will tell you. We want all of our patients to have great success and be thrilled with their results!
An ultra-slim probe is gently inserted in and around the vaginal canal, moving slowly forward and backward. You may experience a gentle warming sensation as the temperature and circulation increase, helping to stimulate collagen production. You may immediately resume normal activities following your session.
Remember, this technology is simply making your tissue HEALTHY again! Therefore, the tissue will become tighter where it needs to tighten, and looser where it needs to loosen. The body knows what it needs and will respond accordingly.
ThermiRF In the Media
Chin Up
Doctors at New York's Advanced Dermatology P.C. are using a similar device, ThermiRF, which delivers radio frequency via probes inserted under the jawline. "Patients are numbed, so they don't feel anything," says Valerie Goldburt, MD, PhD, who uses the gizmo to blitz double chins as well as firm up saggy skin. "It results in a building of collagen that will continue over the course of a year, but it also has an immediate tightening effect because it contracts the tissue that overlies the muscle, which in turn causes contraction all the way through the fatty layer up to the skin."
The Dermatologist, Patricia Wexler, New York
If you start noninvasive treatments early, you may not need a face-lift. My approach is three-dimensional. First, it's about targeting muscles – the foundation of the face – with an Ultherapy ultrasound treatment, which tightens both muscles and skin by stimulating the production of collagen. For extreme sagging on the neck or jowls, I'd reach for ThermiRF, a radio-frequency device. A tiny needle goes inside the skin to melt fat and tighten. Next, it's about adding volume. I like to inject Restylane, a filler, under the muscle instead of directly in the folds, for a nice plump lift – along the jawline, the front of the ears, and the apples of the cheeks. Finally, I'll resurface with a Fraxel Dual laser. It makes microscopic tunnels in the skin to create new collagen. If you have it done enough times, all of your old skin is replaced.
Shape Shifters
Reducing fat in the arms has vexed doctors because of the long scars from surgical skin tightening. Liposuction works well and requires one or two quarter-inch incisions. And the FDA recently approved ThermiRF, a minimally invasive treatment that tights skin with heat from radio-frequency energy, according to plastic surgeon Jason Pozner.

First State Health & Wellness