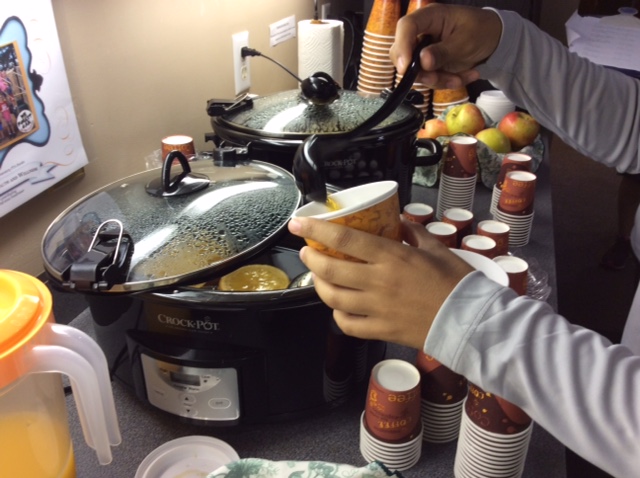 Our resident culinary enthusiast, Mary, received rave reviews for the cider she brewed at our annual open house. Mary has graciously shared her 'secret' recipe for you to enjoy, with warm wishes for a joyful, healthy-and tasty-Thanksgiving from your friends at First State Health & Wellness!
Hot Cider
Spices
2 cinnamon sticks, broken
1 tbsp. all-spice
5 whole cloves
1 star anise
Put all spices in a square cheesecloth and tie. Put into a tea ball.
½ gallon apple cider
2 oranges
½ cup brown sugar
Put apple cider into crock pot on low setting and add the tea ball.
Slice 1 orange onto top of cider. Simmer 2 hours.
Strain thru a cheesecloth to remove sediment and discard orange.
Return cider to crock pot with the tea ball. Slice a fresh orange on top.
Keep on warm and enjoy!