Dr. Lydia M. Cohen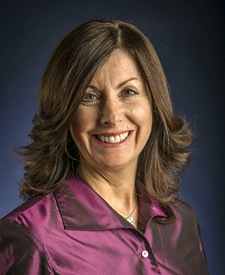 I wish you the best as you begin your journey with us here at First State Health & Wellness!"
Dr. Lydia Cohen
A chiropractic physician since 1984, I co-founded First State Health & Wellness to share my passion for wellness and to insure the well-being of our community.
While my interests span all areas of chiropractic medicine, I am especially instrumental in providing my patients relief from sinus pressure, headaches and menstrual cramps. In addition to traditional chiropractic manipulation, I also use acupressure to alleviate these symptoms. I am very excited to be pursuing my acupuncture degree and look forward to offering this valuable option to my patients.
I am committed to maintaining a healthy lifestyle through physical activity and training at Nutritional Concepts Inc., which adjoins our Christiana office in the Abby Medical Center.
I place a strong emphasis on the development of mind, body and spirit. To facilitate my personal attainment of these values, I obtained my black belt in Tang Soo Do karate. I have been proudly married to Dr. Stacy Cohen for 31 years and love being the busy mom of our two wonderful sons.
Areas of Interest
Acupressure, relieving sinus pressure, headaches and menstrual cramps
Education
Doctorate of Chiropractic, Magna Cum Laude, New York Chiropractic College
Certification, Acupuncture, International Academy of Medical Acupuncture
Board-Certified, National Board of Chiropractic Examiners
Affiliations
Co-Founder, First State Health & Wellness
Member, Delaware Chiropractic Society
Member, Delaware Chiropractic Services Network
Founding Member, Fund for Women
Certified Physician, Workers Compensation
Allied Health Staff, Beebe Hospital, Rehoboth Beach, DE

Dr. Lydia Cohen | First State Health & Wellness