32nd Annual Supply Drive Benefitting the Ronald McDonald House of Greater Delaware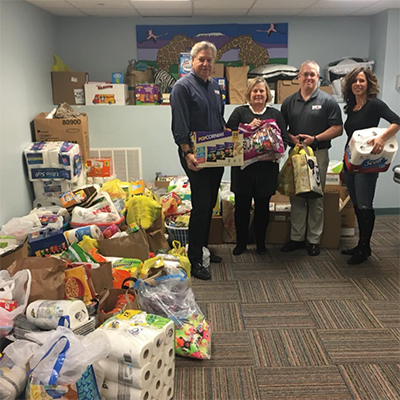 All
First State Health & Wellness
locations will be accepting donations to benefit
the Ronald McDonald House of Greater Delaware at our 32nd Annual Supply Drive
from November 6 until November 10, 2023.
GIVE: Bring a non-perishable food or supply donation to any First State Health & Wellness office during regular business hours, Monday, November 6 – Friday, November 10. See the Wish List below for lots of ideas!
RECEIVE: As our thanks for your generous donation, you will receive a coupon to receive a complimentary adjustment (for current patients only), or a complimentary new patient exam & consult (your appointments must be pre-scheduled when redeeming your coupon.)
The Ronald McDonald House of Greater Delaware Wish List
$5, $10 and $20 gift cards. Cards to gas stations, Amazon, Target and Walmart or Visa are always great options.
Swiffers (mops/refills)
Laundry detergent pods
Paper Towels
Lysol brand disinfecting floor cleaner
Clorox or Lysol brand disinfectant wipes
Individually wrapped snacks (chips, pretzels, crackers, etc.)
Fruit cup
Water bottles
Non-perishable breakfast items
Toilet paper
Quart size Ziploc bags
We cannot accept the following items:
Stuffed animals
Homemade items (toys, food, clothes, etc.)
Used items (all items must be NEW and in original packaging)
Expired items
We do not currently need school supplies
Ship Direct to the Ronald McDonald House of Greater Delaware:
Items can be ordered from the Ronald McDonald House of Greater Delaware Amazon Wishlist page and can be direct shipped to the House from there. Simply bring your receipt to a First State Health & Wellness office to redeem your complimentary adjustment or new patient exam during a scheduled appointment.
Contactless Drop Off:
Please call the office when you arrive in the parking lot and we will be happy to pick up your items from your car:

32nd Annual Supply Drive | (302) 454-1200