All First State Health & Wellness locations are accepting donations to benefit the Ronald McDonald House of Delaware. (Items needed are listed below.)
Donate at Any Office, Any Day!
Drop off your donation between

Monday, November 9th and Friday, November 13th, 2020
and You'll Receive a Coupon for a Complimentary Adjustment (for existing patients) or a New Patient Exam with a Chiropractor!
We will be welcoming donations at all First State Health & Wellness locations the week of November 9-13 during office hours. Contactless Drop Off: Please call the office when you arrive in the parking lot and we will be happy to pick up your items from your car. Brandywine, Christiana, Newark, Lewes, Rehoboth or Wilmington.
Coupon expires December 31, 2020 and is valid for scheduled appointments only, please no walk ins. Redeem your coupon and you'll be entered to win a pair of
custom orthotics
!
The Ronald McDonald House of Delaware WISH LIST: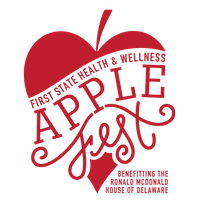 These items will be used to help keep guest families safe and comfortable.
Juice Boxes/Pouches
Hot Chocolate Packets
Dishwasher Pods (individual pods only. No liquid or powdered dishwasher detergent)
Boxes of Tissues
Pocket Sized Hand Sanitizer
NEW White Towel Sets (bath towel, hand towel, wash cloth)
Lysol Toilet Bowl Cleaner
Crib Sheets
Pack & Play Sheets
Clorox or Lysol brand disinfectant wipes
Clorox or Lysol brand disinfectant sprays
Lysol brand disinfecting floor cleaner
Individually wrapped plastic utensil sets
Napkins
Paper towels
Paper plates (not plastic or styrofoam)
Ziploc gallon size bags
Kellog's cereal in a cup (Must be Kellogg's. Click here for example.)
We cannot accept the following items:
Stuffed animals
Used items
Medical supplies/equipment
Ship Direct to the RMH: Additional items are listed on an Amazon Wish List and can be shipped directly to the House. Visit Amazon Smile for your donations.
Simply bring your receipt to a First State Health & Wellness office to receive your "thank you" coupon.