Benefiting the Ronald McDonald House of Delaware
Saturday, November 2 | 9 a.m. – Noon
Wilmington Only: Friday, November 1 | 5 – 8 p.m. During the West Side Art Loop
Please help us send bushels of supplies to support the daily operations of the Ronald McDonald House of Delaware!
Bring your donations to a participating First State Health & Wellness office on Saturday, November 2 (Brandywine, Christiana, Hockessin, Newark or Rehoboth. Wilmington will host their Open House during the West Side Art Loop on Friday, November 1 from 5-8 p.m.), and in appreciation for your generous contributions of supplies (see the Wish List below), we invite you to enjoy:

Complimentary adjustments for existing patients during the Open House!

Complimentary exam & consult with a doctor for new patients!

Be entered to WIN your choice of a pair of digitally-mapped custom orthotics or 3 sessions of Whole-Body Cryotherapy!

Refreshments, demonstrations, raffles and giveaways!
Items may also be dropped off throughout October at any of our 6 offices: Brandywine, Christiana, Newark, Hockessin, Rehoboth or Wilmington.
The Ronald McDonald House of Delaware WISH LIST:
Thanks to a community of generous donors, we are able to operate a House that serves up to 50 families nightly. We use these items to help keep our guest families safe and comfortable.
We are currently in need of:
Individually wrapped snacks
Boxed raisins
String cheese
Chips
Crackers
Pretzels
Fruit snacks
Pirate's Booty
Cereal (other than Cheerios)
Pasta Sauce
Juice
Dish Soap
Paper Towels
Disinfectant wipes
Liquid bleach
Febreze (fabric refresher and air freshener types)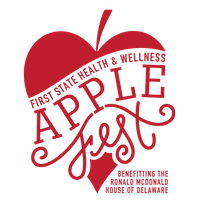 We cannot accept the following items:
Stuffed animals
Used items
Medical supplies/equipment
Additional items are listed on an Amazon Wish List. Visit www.amazon.com, click on "Find a List or Registry" and search for Ronald McDonald House of Delaware.