Headaches for the Delaware Area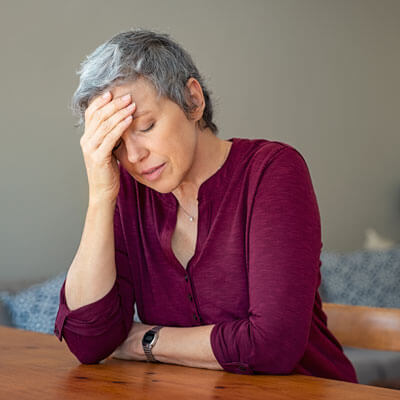 Regular pain can stop you in your tracks, ruin your plans, and disrupt your relationships. Almost 75% of Americans have had a headache in the past year, with as many as 10% of those people experiencing migraines.
At First State Health & Wellness, we believe pain is never normal. It's your body's way of telling you that something is wrong and you need to address the root cause. We help headache patients resolve their issues naturally through our personalized nutrition counseling. As we address your diet and lifestyle factors, we'll keep problem solving until you experience a health breakthrough.
Find Natural Relief Through Simple Changes
Debilitating head pain tends to affect more women than men and costs employers more than $13 billion per year in missed work days.
While many factors can contribute to headaches and migraines, diet and lifestyle factors play a huge role in causing pain. Many migraine triggers are food based. Anything from daily stress to dehydration can cause an average headache.
Sarah Bridge will evaluate every aspect of your life to identify diet and lifestyle-based triggers. She'll then coach you on proper eating habits and any supplements you may need to work towards relieving pain.
Book Today
Medication is never a solution to pain. Schedule your visit today so we can figure out what's causing symptoms and resolve them at the root.
REQUEST APPOINTMENT »

Headaches Lewes, Newark, Rehoboth Beach, Wilmington, DE | (302) 454-1200