First State Health & Wellness in Brandywine
Proudly serving North Wilmington since 2013
The North Wilmington area is a well-known close-knit community that values consistency and honesty. As your chiropractor, "next to Stanley's Tavern," we understand you are looking for a friendly atmosphere and a great service. First State Health & Wellness offers thorough examination and management of a variety of health conditions.
Help for all stages of health
Pain Relief: Are you in pain? Dr. Curtis Hollen offers a number of different techniques to help relieve your pain and symptoms.
Corrective Care: This is a process involving first alleviating the pain, then correcting the imbalance that caused the pain, preventing future flare ups. Pain is not the problem, it is merely a symptom of an underlying issue that needs to be corrected.
Wellness Care: Wellness care means having a regular adjustment, whether that be once a month or once every two weeks, in order to keep your spine in line. We all suffer from one form of stress or another and stress can cause nerve interference within the spine, also known as a subluxation. Wellness care keeps your spine aligned to prevent future health concerns as a result of untreated subluxations.
A focus on education in North Wilmington
Our goal is for you to understand what we do, why we do it, and how chiropractic care will help you heal. We take great care to ensure all of our patients, regardless of their stage of health, are educated about their body and its ability to heal itself.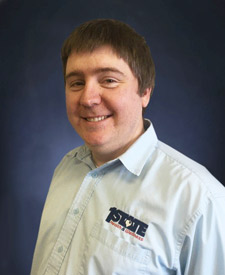 Dr. Curtis Hollen
I was drawn to the chiropractic profession when I realized the diversity of people that could be helped. From young toddlers to professional athletes, everyone can experience the benefits of chiropractic care!

Chiropractor Brandywine DE | (302) 475-4200